Ah…my dream vacation…an activity-based travel with the people I feel comfortable with.  Preferably my own family, and or with good friends.
Some place where I can feel safe, physically, emotionally and spiritually.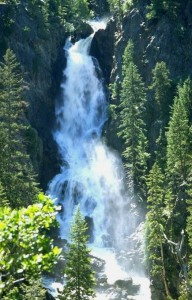 And since we are talking about dream vacations, somewhere that I have not been to.  I have been to some countries, and you would agree that every place has its own story and exquisiteness.
The place that I have enjoyed mostly comes from the southeast.  In the pacific.  Well, you would guess that it includes mostly the beach, sun and good food.
Hopefully, at a time where there are not much tourists…I kind of enjoy being with nature alone without the humdrums of life…noise and other pollutants of the environment.
Let's dream on…I will walk near the sea early morning…again with family.  We will ride the boat and see the beauty of the place while the sun is rising so it would not hurt my skin.
Then we will do some bit of walking and exercise…something I do not do often nowadays.  We will take some pictures of the place, of course with and without us in it.
After that exhaustive walk and early morning ride, we will have a sumptuous breakfast.  For me, it consists of coffee or chocolate, rice, egg and something protein (meat, chicken or fish).
Next, we will plan the schedule for the day…I think this will be heading again to the beach…enjoying the sea water, sand and the sun until mid-morning.
As the sun is now getting hot and not very healthy for the skin at mid-day, we will plan on where to get lunch and have some siesta or rest.
This is now the time to explore the island.  I usually take this time to browse over some shops and souvenirs of the place.
I like looking at various stuff such as shirts, shorts, jewellries made from native materials, pen with inscriptions, cap, and the list goes on and on.  Depends also on your budget.
At late in the afternoon, it is time again to head for the beach.  Some soothing relaxation in the sea or the pool, however you feel like it.
And then dinner comes.  Ah, you are now ready for some good food, drinks and dancing or some family activity.  And always with the family or friends.
There goes my dream vacation…let's go and plan more.  That's for the next time and the next article.  Hope this makes your dream day and goal.